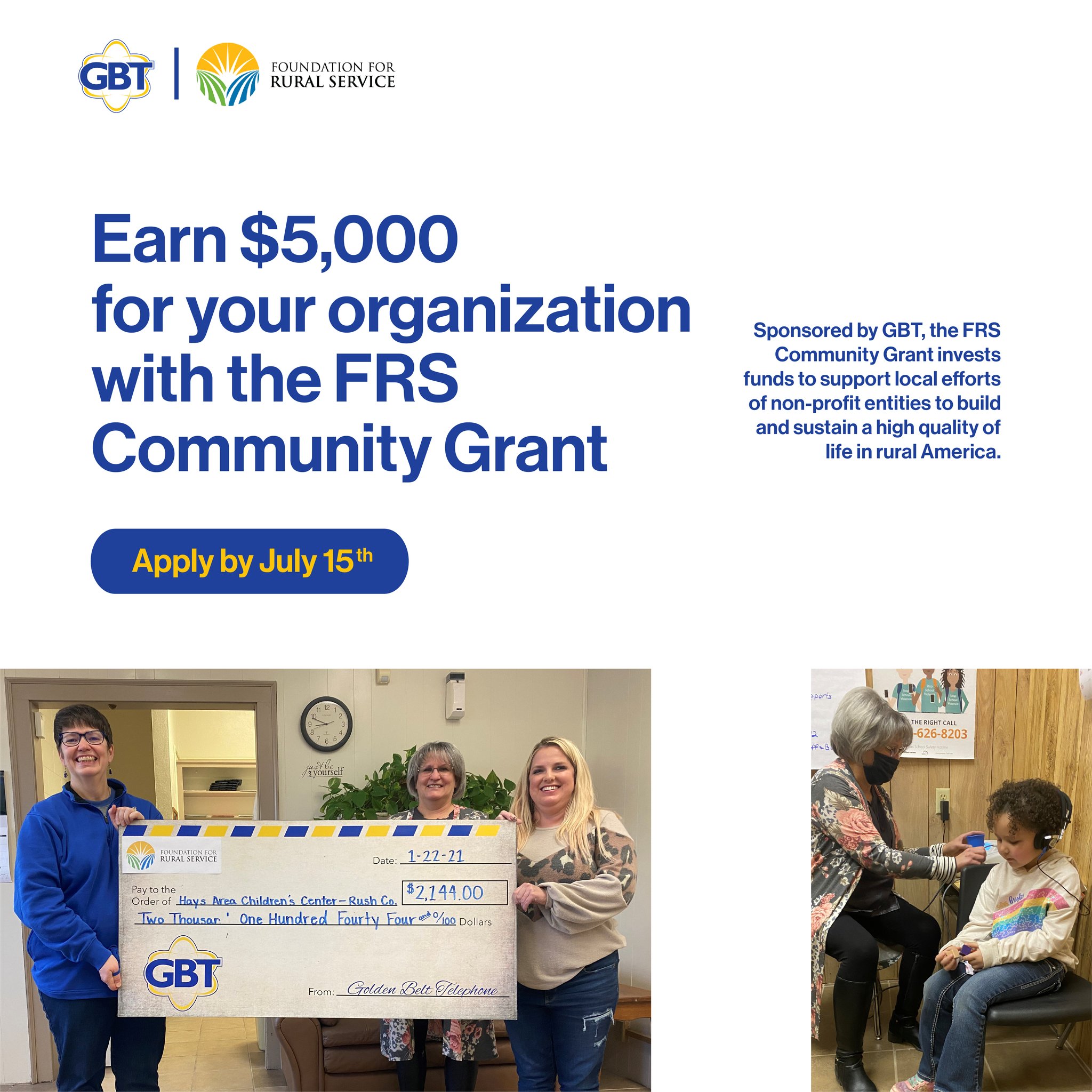 The Foundation for Rural Service (FRS) is a nonprofit organization that works in cooperation with NTCA–The Rural Broadband Association to sustain and enhance the quality of life in America by advancing an understanding of rural issues.
The FRS Community Grant Program is offered annually through NTCA members, like us, to support local efforts to build and sustain a high quality of life in rural America.
Grant eligibility & requirements
The Program supports projects in these categories:
• Business and economic development
• Community development
• Education
• Telecommunications applications
FRS will not fund grants to the following:
• Individuals
• Scholarship programs
• International organizations
• Lobbying and political activities
• Ticketed events
• Capital campaigns
• For-Profit Businesses
• Infrastructure/building
campaigns
• Endowments
• Event sponsorships
• Community food programs
• Loan programs
• Religious-based activities
GBT is committed to the success and longevity of the communities we serve. Since we are a utility, we have access to the United States Department of Agriculture's Rural Development Loan and Grant Program (REDLG) which makes 0% loans available for rural economic development, job creation, and community facilities. Business start-ups and business expansions can apply for up to $1 million in loans; and community development projects can apply for up to $300,000 in loans. 
Loan eligibility & requirements
Eligible activities include:
business start-up
business expansion
community development
Examples of activities not eligible include, but are not limited to:
refinancing of existing debt
speculative land purchases
projects of residential nature
transfer of ownership without expansion
100% working capital loans
agricultural production
Projects must demonstrate they are economically viable AND have job creation potential by providing:
business plan containing projected balance sheets, income statements, cash flow statements, and a market/feasibility study;
a letter of intent from a lending institution to issue a "Declining Irrevocable Letter of Credit" ;
at least 20% supplemental funding of the total project cost by applicant.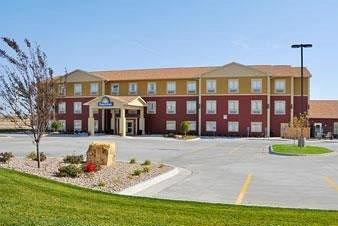 Ellis Days Inn – Business Start-Up Loan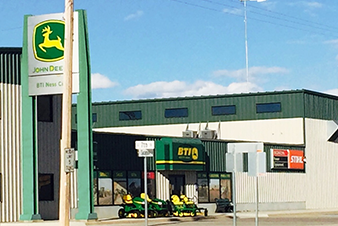 BTI, Ness City – Business Development Loan
Rush Co. Memorial Hospital, LaCrosse – Community Development Loan (new CT scanner)
St. John Marketplace, Business Start -Up Loan
Questions?
Contact GBT's Marketing Specialist Kara Jecha for questions regarding grants, loan inquiries, and additional economic & community development resources.
Call: (785) 372 4236                 Email: kjecha@gbtlive.com
Area contacts for economic & community development
GBT's commitment to the success and longevity of the communities we serve involves working with area professionals in both Economic Development and Community Development. Here's a link to the Resource Partners for our area!