[elfsight_social_share_buttons id="2″]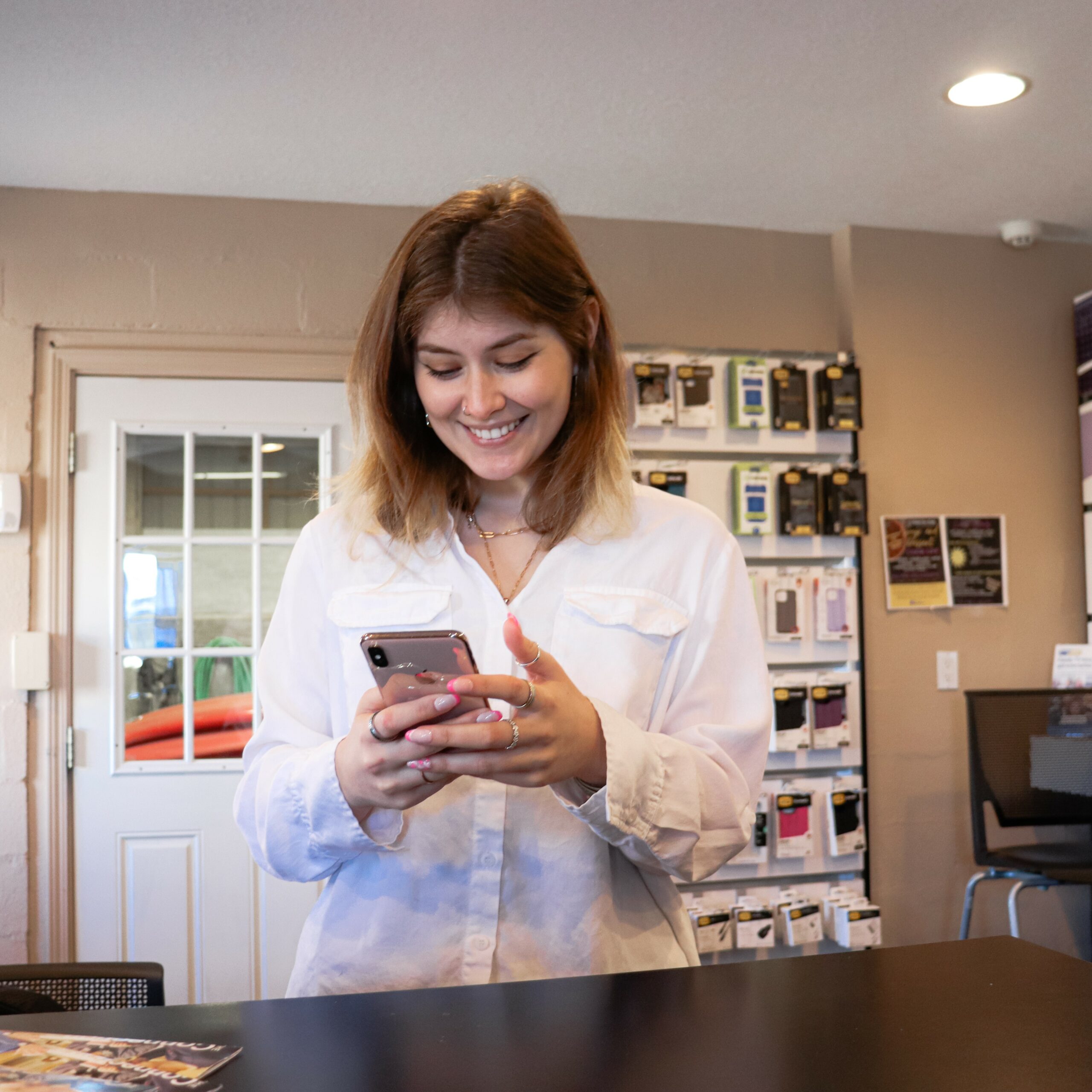 By: Isabelle Cannata, GBT Marketing Intern
As graduation is approaching and I will soon be thrust into the terrifying real world, I can only be grateful that I was allowed a taste of the future through my internship at GBT. I am a Fort Hays State University senior, nearing the completion of my Bachelor of Art in Communication Studies, with an emphasis in Public Relations/ Advertising and a minor in Marketing (quite the mouthful, am I right?). I like to consider myself to be a well-rounded individual, which is a fancy way of saying that before choosing these areas of study, I switched between every different degree available in the state of Kansas. Though this was stressful at the time, it allowed me to expand my abilities in areas such as art and journalism, which I have used quite frequently during my internship! In my three years of studying communications and marketing strategies specifically, I crammed a lot of information into my brain. Though I can write a mean marketing plan and read through scholarly articles in a breeze, none of my education actually prepared me for what the workforce entails. I had no idea what the day-to-day operations of a marketer or public relations professional looked like other than the many case analysis homework assignments that I read.
Graphic Design By:  Isabelle Cannata, GBT Marketing Intern
The night before starting my marketing internship at GBT, I called my parents in a panic; I had absolutely no idea what I was doing! I realized that in all my years of studying the theoretical knowledge of marketing and communications, I did not understand how it would translate into a career or what this internship would entail. Should I walk into the board room and just spout off facts about SWOT analysis or how to properly write an annotated bibliography? Are they going to quiz me on SPSS software or judge my lack of tech-savviness despite applying for a telecommunications company? Thankfully, I had the opportunity to work as a team with Addie Flax, Kyle Bahr, and Kara Jecha, the amazing GBT marketing team. Every morning at work, we would meet to discuss the day's plans; when I was tasked with things that I only understood in theory, I knew I could rely on them to show me the ropes without judgment.
"Getting to meet and work alongside all the
wonderful employees was by far the best aspect of the job, and I greatly appreciate their kindness and dedication to helping me succeed. "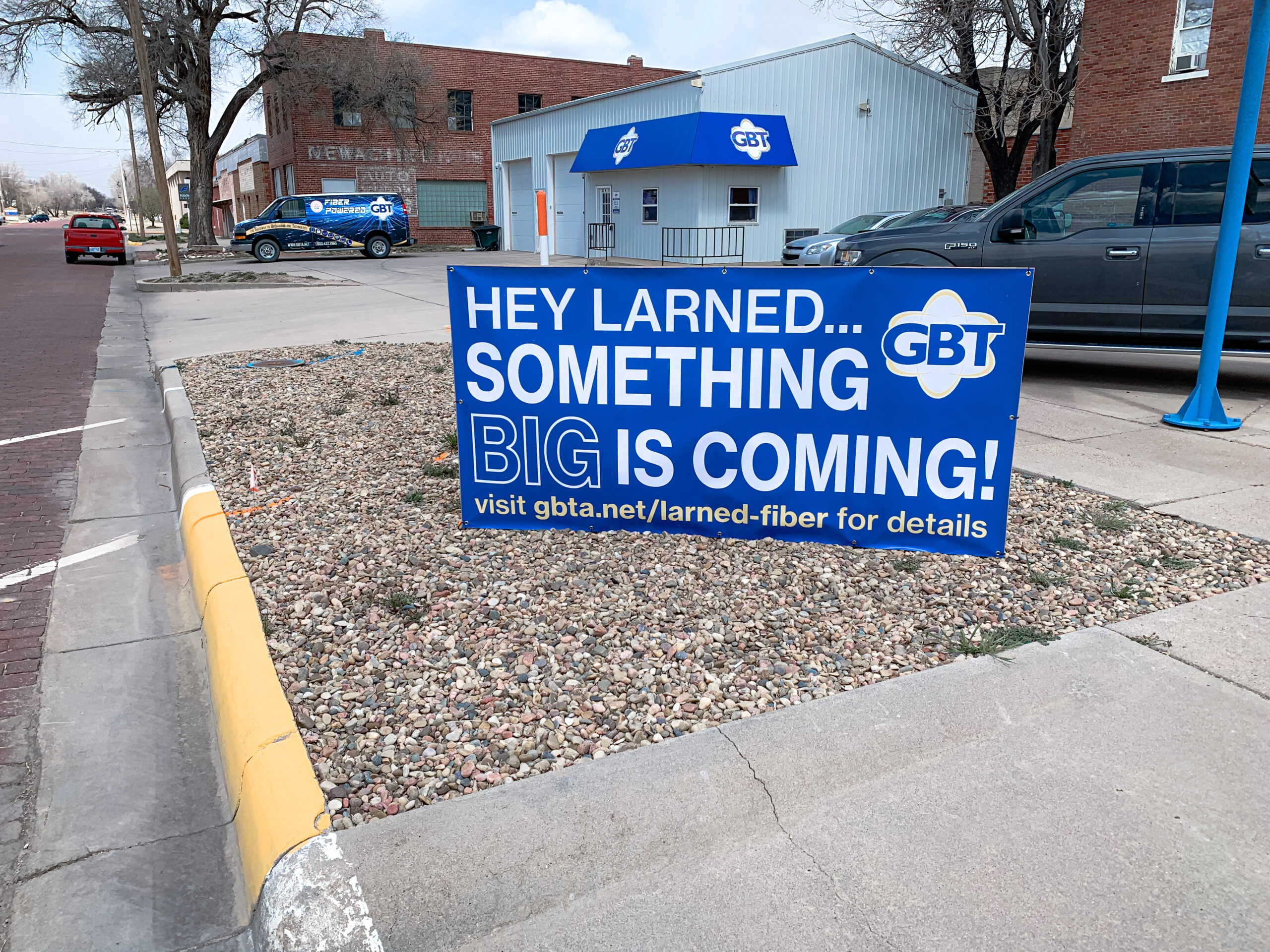 Izzy's graphic designs, such as this banner, played a key role in announcing GBT's new Fiber expansion in Larned to our customers.
This marketing internship is definitely the best form of preparation that I could ever have! In my short time at GBT, I have had more hands-on experience with marketing than my three years at university combined. Rather than learning about things like social media marketing, I was actually doing it! I also loved being able to use my passion for art and creativity when creating graphics for social media, email campaigns, and various other projects. I was able to send emails that I created to thousands of people, shoot video for promotions and an interview, learn about website design and SEO, and realize that maybe, just maybe, I shouldn't print 400 colored copies of newsletters in one go because the printer will hate me. I am extremely grateful for my time at GBT and cannot emphasize how rewarding this experience was. Getting to meet and work alongside all the wonderful employees was by far the best aspect of the job, and I greatly appreciate their kindness and dedication to helping me succeed. Though I will miss working at GBT more than I care to admit, I can finally say with confidence that I am now prepared for graduation and all the new opportunities that the real world brings. Thank you, GBT!
Want new articles before they get published?
Subscribe to our monthly Newsletter!