[elfsight_social_share_buttons id="2″]
EMBRACING TECHNOLOGY AFFECTS QUALITY OF LIFE?
GBT members who have speeds up to 1 Gig!
Dollars GBT has invested to bring Fiber to our members.
Dollars in capital credits that were retired
Dollars GBT donated back to our communities to improve lives and promote the local economy.
As we look back at 2021, it will go down as a transformational year for the Cooperative and industry.  The importance of broadband was brought on by the onset of COVID as many across the country were working, educating, shopping, and participating in wellness from home.  The demand for Internet and usage of the GBT network was the highest the Cooperative had witnessed to date, and it generated many conversations about universal broadband and the billons of Federal dollars earmarked to address unserved and underserved areas across the country. 
Where is GBT in comparison to the rest of providers around the country?  We are all exposed to the advertising of the national providers across some medium, so we hear about fast speeds, 5G, fiber, etc.  The truth of the matter is, GBT is very different from those national providers focused on providing a return to their shareholders and with whom they have little to no idea of who their customers are.  GBT is focused on our mission of providing the best user experience to our customers through reliable state-of-the-art communications services.  Our customers are our neighbors, friends, and members who live and play in the same communities we serve and love!  Our network is connecting 95% of the members by state-of-the-art fiber infrastructure that allows them to have speeds up to 1 GIG upload and download.  While big, out-of-state broadband providers are making a big deal about starting to bring fiber to rural communities, GBT first brought fiber to our members in the late 1990's and connected the first community to fiber-to-the-home in 2008!  Today GBT has less than 200 members that do not have access to fiber-to-the-home, but plans are in place to connect 100% of our members within the next couple of years.  Compare that to the recent Fiber Broadband Association report of only 43% of U.S. households having access to a fiber connection!  In 2021, the Cooperative built fiber to the Brownell, Bazine, and McCracken rural exchanges, with plans to build the three rural exchanges of Bison, Burdett, and Garfield in 2022. 
 To push our fiber to more of our members faster, the Cooperative has increased our investment into our Physical Plant.  GBT invested over $3.85 million dollars last year to deliver fiber to members.  On top of the investment of fiber, $1.7 million in capital credits were retired.  One core value most important to our Board and Employees is giving back to our communities, and in particular, our youth.  GBT donated $14,000 back to our communities to improve lives and promote the local economy, plus giving 10 scholarships which totaled over $10,000 to area youth to further their education! 
"Having an open mind and embracing technology could give many of us and our loved ones a better quality of life."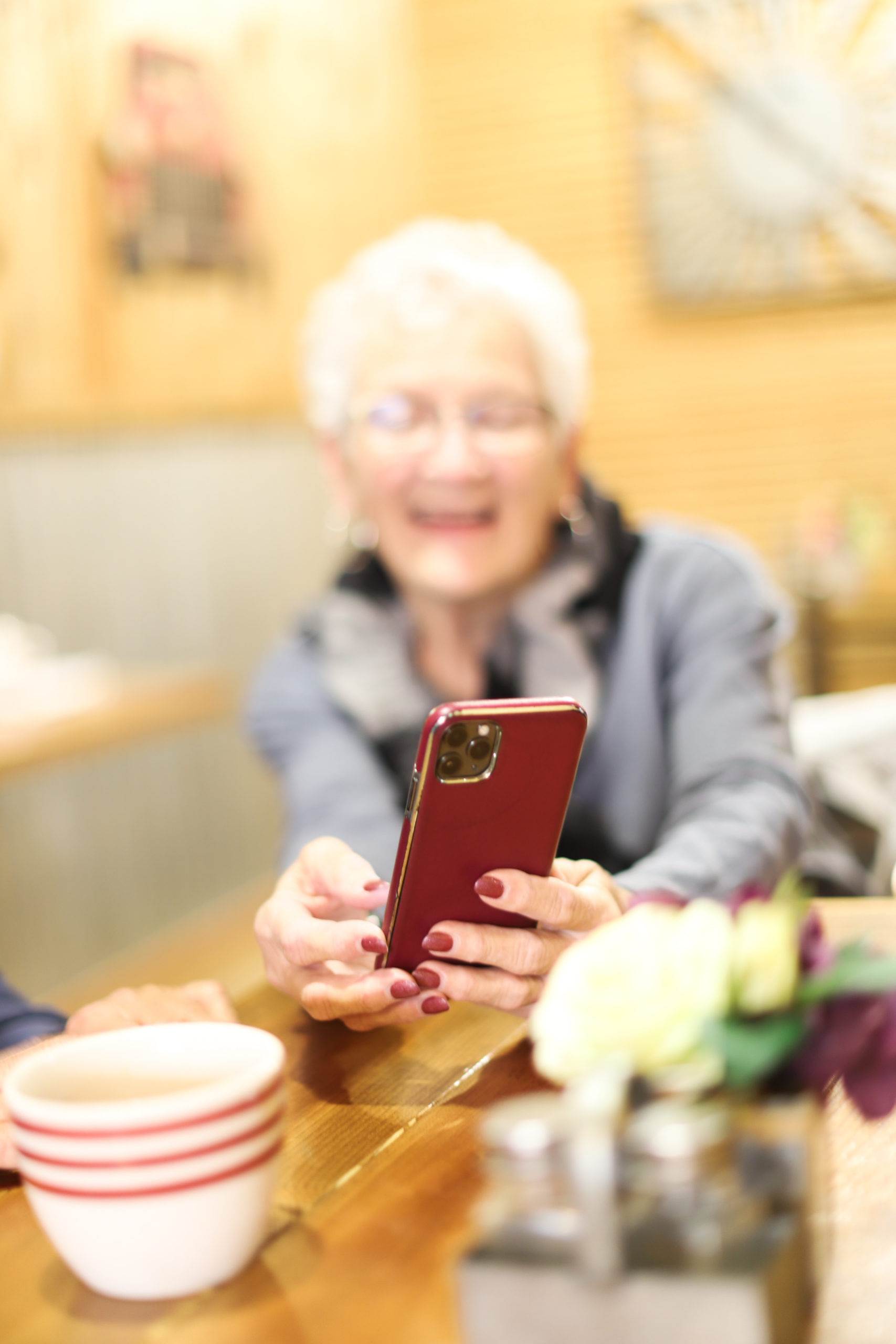 The constant technology, regulatory, and demographic changes impacting our business has led us to reach out to neighboring communities and grow our service offerings to maintain our balance sheet.  The core of our business remains around broadband and phone service.  However, the company also delivers television, security, business solutions, and Nex-tech Wireless service to our members.  Last year all members were converted to StreamIT television service to help control cost, providing a feature-rich experience, no clunky set-top, Free HD, Free DVR, and enabling easier access to other streaming platforms.  One of our fastest growing services is our Business Technology Solutions offering.  As technology evolves and society becomes more dependent on the Internet, attacks have become increasingly more common.  Small businesses are often the target of cyberattacks because of the lack of security infrastructure.  Our team is close, accessible, and ready to help keep your business running!
The services we deliver are exceptional for one reason:  our people.  The ones who dress in their GBT blue proudly every day and come prepared to deliver on the services we promise. Our employees embrace our values and strive to deliver a service that is unmatched.  Our ability to continue to grow, keep prices down, and deliver a reliable offering is due to their dedication and direction from the Board of Directors.  Since the last Annual Meeting our team has four new individuals to help serve the needs of our members.  Drew Clarke (Ness City), Patrick Jacobs (Rush Center), Kevin Holt (Larned), and Amber Russell (St. John).
We appreciate the support, trust, and patience of our customers/members.  Your support has allowed us to build a world-class network, deliver state-of-the-art services, and give back to our communities.  Hopefully, our actions demonstrate our commitment to keeping you connected!
Want new articles before they get published?
Subscribe to our monthly Newsletter!