[elfsight_social_share_buttons id="2″]
FEBRUARY 2022 | 3 MIN READ
EMBRACING TECHNOLOGY AFFECTS QUALITY OF LIFE?
Many of you who read this might roll your eyes and say, "I'm not techy—I don't work for a tech company—this is too hard for me—or I don't understand technology!" All valid points, but the person writing this does not claim to be techy and sometimes shies away from using technology. However, after a couple of real-life experiences this past December and January, the writer believes having an open mind and embracing technology could give many of us and our loved ones a better quality of life!
A quick google search defines quality of life as the degree to which an individual is healthy, comfortable, and able to participate in or enjoy life events—which lead to greater safety, security, and freedom. When reflecting on this definition of quality of life, a couple stories employees shared after the holidays highlighted how technology can have a positive impact when used in the right ways.
One employee shared the story of their grandparents, who are very active in the community, live at home, and are 80+ years old. They get around great, but sometimes the simple task of getting in the corner of the living room and reaching up under the lampshade to turn the light on and off has become more difficult. With the addition of "smart plugs" and pairing them with "echo dots" the grandparents already had, they can operate the lamp simply by saying "Alexa, turn the lamp on; Alexa, turn the lamp off." The grandparents also now love asking Alexa for the daily weather, cooking recipes, and reminders to take their daily medications!
"Having an open mind and embracing technology could give many of us and our loved ones a better quality of life."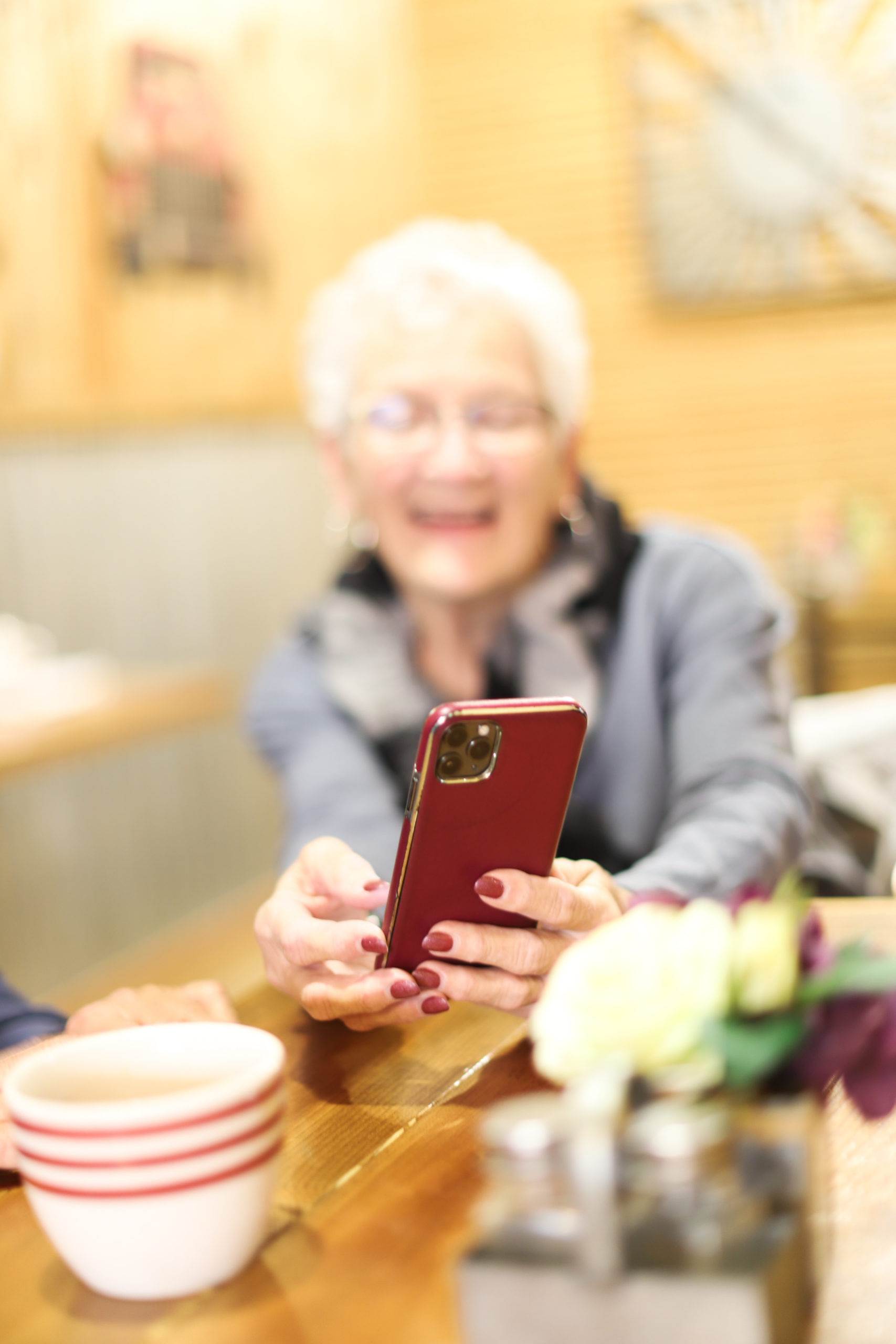 Another employee explained their mother, who lives at home by herself, had expressed sometimes getting nervous about who is stopping by or knocking on her door when she's not expecting anyone. Since the home already had a great Wi-Fi network, they bought their mom a motion light with a built-in camera and connected it to her home Internet network. Now anytime someone stops by, it dings her phone so she can see who is there. She can even control the light from her phone, allowing her to turn it on or off. This 70-year-old grandmother has said numerous times how much she loves her camera and light, and how it makes her feel safer knowing who is at the door before she unlocks it!
With February here, often many of us think about our loved ones. We hope these two real-life stories have sparked ideas on how you can assist in introducing technology to those who might fear it, showing them how it can be utilized as a tool to improve their quality of life. Both the shared stories are households that did not grow up with technology, but now they say they don't know how they ever lived without it!
Want new articles before they get published?
Subscribe to our monthly Newsletter!